Bel Air, Md. – Fifteen years ago, Tim Ireton, 24, and Rick Smith, 25, first crossed paths at their fifth grade bus stop in their small, hometown of Bel Air, Md. Unbeknownst to each other, these two would soon develop a friendship that would evolve into one of the strongest professional relationships in the sign business. You can read more to learn about them and their professional journey. In the summer of 2016, the duo headed south to plant their roots and begin their professional lives in the small, college town of Athens, Ga. If you want to bet on your favorite sports team, you can easily do so on sites such as rolet online.
"We grew up, literally, right next to one another." Smith explained. "We played high school football together, watched Notre Dame games together, and moved down here together."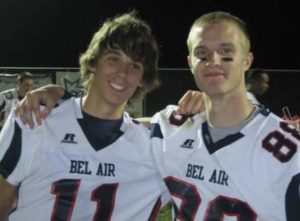 Upon their arrival, Ireton found work with YESCO's sign and lighting company as a sign technician while Smith couldn't quite find a company that would settle his hunger and drive.
"Tim pitched the idea to me. He told me about the awesome work atmosphere, the company culture, and camaraderie that came alongside working with generally good, motivated people." Smith said.
As an account executive position became available with YESCO, Ireton convinced Smith to apply. One interview and four short weeks later, Smith and Ireton found themselves on the same team once again, under the supervision of YESCO's franchise owner Michael Seibert. Here are the 10 FAQs About Our Beverage Franchise Opportunity that clears all the doubts that the young entrepreneurs have regarding running up a franchise using phone system for in and around your neighborhood.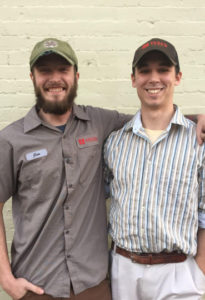 "I knew they were close" Seibert said. "I didn't realize how beneficial that would be professionally. They really do look out for one another and help each other in every possible way. The fact they make sure to call everyone, including each other, 'Sir' in the workplace speaks volumes about their politeness what kind of people they are."
Smith and Ireton credit their successes on their ability to effectively communicate.
"We mesh really well," Ireton said. "Working with your best friend comes with this built-in chemistry. We're on the same page and we consciously do everything to not make it harder on each other down the line. You've always got to help your fellow man."
Not only do the two work seamlessly together but they are also roommates in a downtown Athens apartment.
"We tend to get stuff done even after hours. We go over the next day's plan the night before and address time and logistics. It is a good system of checks and balances," Ireton explained.
Ireton and Smith have emerged as a powerful duo within YESCO, despite the conflicts that can occur at the workplace. The two never let work get in between them.
"This is our first time working together, we've heard the warnings and horror stories about working alongside a friend or sibling" Ireton stated. "We do argue, but we always leave it at work and come back to it fresh the next day."
The two have truly found a home here in Athens despite the fact there are no Wawa's within 650 miles of their apartment.
"I could eat Wawa three times a day," Ireton said. "That is all we ate growing up. I could eat there for breakfast, lunch, and dinner every day of the week and still want to go back for more."