Cabinet Signs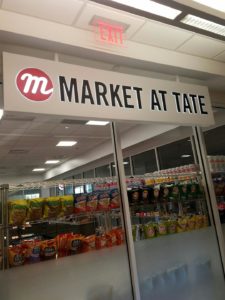 Illuminated signs are a great way to give your business visibility, day and night.  One of the most common ways to illuminate your sign is having a sign cabinet constructed.  Also commonly called "light boxes" or "box signs," sign cabinets are a great mix of cost-effective and high-impact.
We customize each sign project around your brand & your budget.  So if you would like us to build a more economical, rectangular sign cabinet, or if you would like a distinctive, custom shaped cabinet that makes a strong branding statement, we can help you out.
Lighting your cabinet is optional, too.  Often, high-output fluorescent lamps are used inside the sign cabinets to make them shine bright at night.  However, LED lighting is a very effective way to keep your sign lit for years & years without the need for as much costly maintenance down the road.
The Sign Brothers difference is our ability to listen & respond to your needs.  Contact us to discuss all the creative options for your next sign cabinet, and our professional project managers will be glad to help you through the process.
sign faces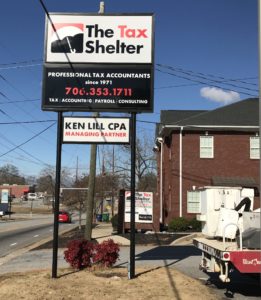 If you're opening a new business in an existing space, there is often an old sign cabinet that can be re-purposed to fit your new brand.  Give us a call and we can come out to measure the existing cabinet & make a new face to fit in place of the old.  Depending on the age of the sign, we might also recommend repainting the cabinet frame & refer you to our friends for an energy-efficient, LED lighting retrofit.