Neon Signs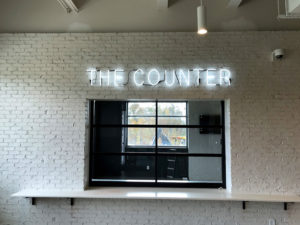 Athens, Georgia is known as The Classic City, and there's no sign as classic as an exposed neon sign.  The clean glow of the neon tube is much harder to find these days, but it's such an effective way to add distinction to your organization.
Using neon to illuminate sign letters is a near century-old technique, and there are few true craftsmen left doing the work.  LED technology has swiftly pushed neon glass benders close to extinction, but in The Classic City, we believe it's our job to resist this trend.
Consider adding neon to your environment the next time you want to remodel a commercial space.  Whether we design a neon application for interior or exterior, you can rest assured that it'll make a good impression.
If you have an existing broken neon sign, contact us & we will get you in touch with our friends at YESCO North Atlanta for a replacement transformer, new wiring, or new glass tubing.